Bike Sharing Comes to Humboldt State University
2017-09-29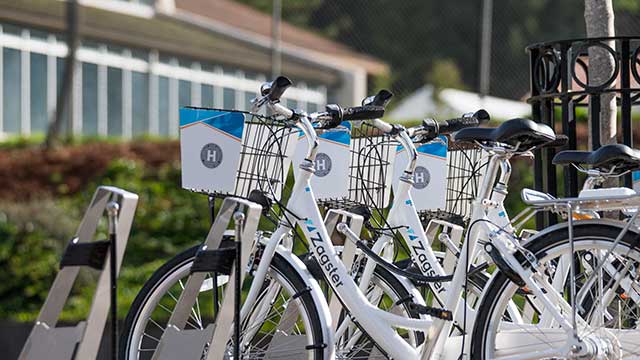 Bike Sharing Comes to Humboldt State University

Humboldt State University, in conjunction with the city of Arcata, launched the Zagster bike share service to help students, staff, and faculty get around campus and town while reducing their carbon footprint.
The project was given a significant boost by a donation from former HSU Zoology Professor Manuel Kaster.
There are five bikes at each Zagster station, located at Jolly Giant Commons and Harry Griffith Hall. To use the bikes, you must sign up through the Zagster app. Riding a Zagster bike costs $2 per hour, up to $30 per ride. People who plan to use the bikes often should consider the annual membership, which costs $20. This option gives you the first hour for free each time you borrow a bike and costs $2 per additional hour.
Bikes are reserved with the Zagster app and can be returned to any station, including the ones planned for Arcata. They come with a basket and a built-in lock that allows riders to secure bikes mid-trip without having to return them to designated stations.
"I'm very excited to have this up and running," says Morgan King, climate action analyst with HSU's Office of Sustainability. "Bike-sharing is a cost-effective approach to relieving traffic and parking constraints while having positive benefits to health and the environment. With this program, we are able to offer the campus community a convenient, cheap, and fun transportation option. It makes it that much easier for people to leave their cars at home."
The program has been years in the making. King began looking into the possibility of bringing bikes to campus in 2012. Since then, he's worked with several HSU departments and HSU students who have studied the logistics, costs, and benefits of such a program.
King is collaborating with the city of Arcata, which plans to launch four stations: at the Arcata Plaza, the Arcata Transit Center, and additional locations in the downtown area. The city of Eureka has also expressed interest in joining the Zagster network, says King.
"The city of Arcata actively promotes alternative transportation," says Arcata City Engineer Doby Class, who is coordinating the Zagster project. "Zagster gives students, residents, and visitors easy access to bikes to ride our local trails and enjoy what Arcata has to offer."
HSU Housing & Residence Life paid for the Jolly Giant Commons station. The station at Harry Griffith Hall is supported by a $31,684 gift from Kaster, an avid cyclist who often rode his bike from his home in Arcata to campus. He passed away in May at the age of 86.
The program is one of the several strategies outlined in HSU's Climate Action Plan, which offers guidelines on ways to reach CSU system-wide emissions goals. Zagster also adds to HSU's growing suite of alternative transportation: the Zipcar car-sharing program; Zimride, an online ridesharing service that connects drivers and passengers for local or long-distance trips; and the JackPass program, which allows HSU students to ride many Humboldt County buses without paying fares.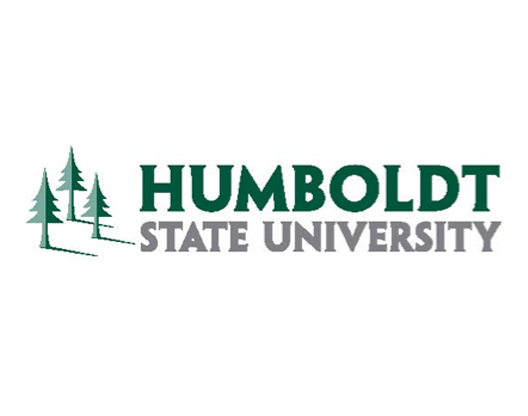 About Zagster
Founded in 2007 and headquartered in Cambridge, Massachusetts, Zagster is the fastest-growing bike-share provider in North America, with more than 135 bike share programs in more than 30 states. Zagster plans, deploys, and operates turnkey bike-sharing programs for cities, universities, businesses, and real estate properties. The company's goal: to make the bike the most loved form of transportation in every community.
Source: http://now.humboldt.edu/news/bike-sharing-comes-to-humboldt-state/