800,000 Chinese students go on study tour abroad
2017-10-09
800,000 Chinese students go on study tour abroad: according to a report

Well-off Chinese families are increasingly willing to send their children out on study tours. Roughly 800,000 Chinese went on a study tour abroad during the summer vacation, China's biggest online travel agency Ctrip reports. Their spending is expected to reach 20 billion yuan ($3.06 billion).
Overseas study tour bookings through Ctrip alone grew 70 percent year-on-year, with per capita spending at 26,000 yuan. International programs are the most popular, attracting 40 percent of those who booked study tours abroad, while themed camping, international competitions and charity events were also on the radar for Chinese families, according to the travel agency.
The United States, the United Kingdom, Australia, Singapore and Canada are the top outbound study tour destinations.
The big cluster of famous universities made the US the first choice for the Chinese, and the pound depreciation helped the UK become a black horse in the summer study tour market, with the number of visitors doubling. Oxford and Cambridge topped the list of popular UK institutes.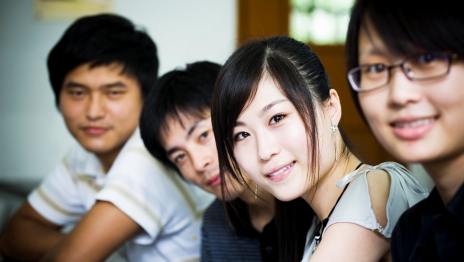 Meanwhile, the domestic market witnessed twice the growth seen in the overseas market, with per capita spending at 4,000 yuan.
Destinations offering deserts, prairies, culture, nature, science, sports and art are among the most sought after.
"Parents choose study tours in the hope of toughening their children," says Zhang Jie, an official with Ctrip's study tour business. "Some even want their children to experience tough environments," Zhang adds.
Children under 12 accounted for 44 percent of the study tour travelers, while those in middle school made up 35 percent. A desire to give their children a head start is among the reasons behind the study tour craze, says Zhang.
One of Ctrip's study tours traversing the Tengger Desert attracted nearly 400 customers, parents and their children aged from 5-13.
The six-day trip featured hiking, tent-making, camel riding, desert biology and cliff painting and was immediately booked up, says Zhang. The Inner Mongolia autonomous region, the Ningxia Hui autonomous region, Guizhou, Gansu, Qinghai, the Xinjiang Uygur autonomous region, Hainan, Shanghai, Beijing and Shenzhen in Guangdong province were most favored.
Residents from first-tier cities, such as Beijing, Shanghai and Guangzhou are a major force in the market. Safety and tour arrangements are the top concerns of parents, and many study tours keep parents posted about what their children are doing through social media.
Source: http://chinaplus.cri.cn/news/china/9/20171007/35326.html