The China-friendly Netizens Award 2017
2017-10-12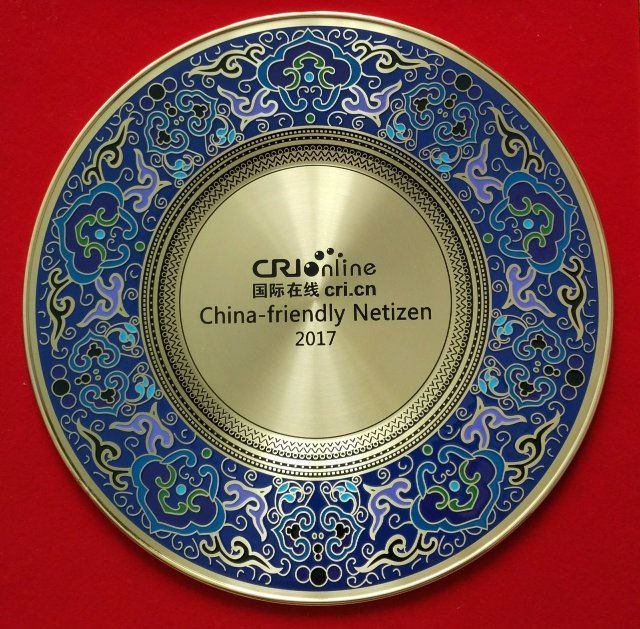 The China-friendly Netizens Award 2017

It's always nice to get a little bit of recognition for the work you do, but to get that recognition on a national level well, that's a whole different ball game!
A few months ago, CEI's English website editor, Duggy Day was invited to join a special tour of the north eastern part of the country, by China's national radio network, CRI Online.
Duggy was asked to join a group of distinguished foreigners from 10 different countries to visit the north eastern provinces of Jinan and Heilongjiang.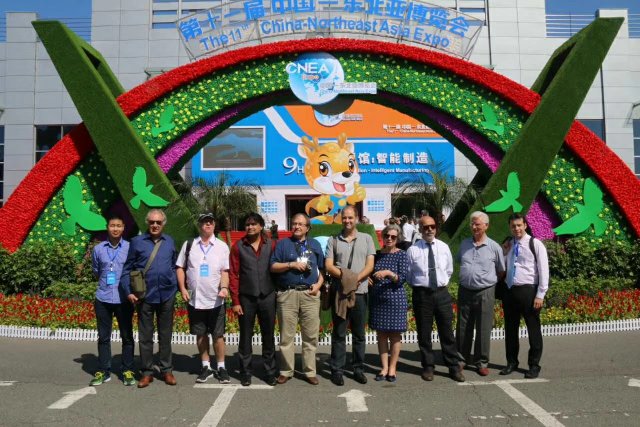 The event titled the China-friendly Netizens China Tour kicked off on August 31st, and for the next 10 days the group visited the famous north eastern cities of ChangChun and Harbin, where they attended the China-Northeast Asia Expo and also visited award winning hi tech companies, top education institutes and even a new wetlands park.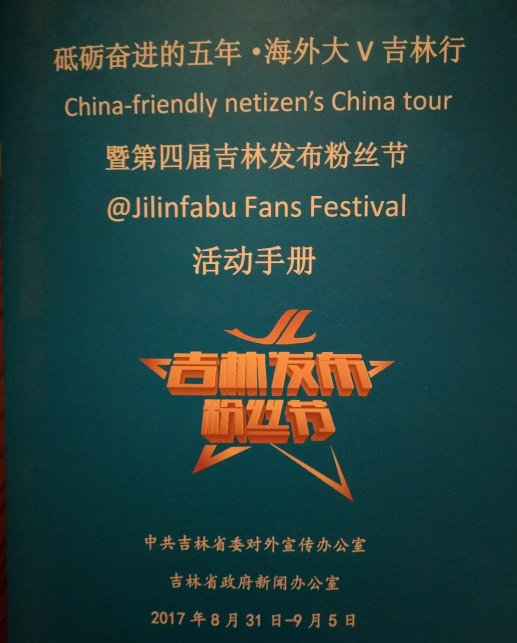 On Wednesday, September 6, this group of well travelled foreigners which included a former ambassador to China, and international media people from the press, radio and TV was invited to attend a special launch ceremony in Beijing of 'The Silk Road Rediscovery Tour of Beijing Culture' which was held at the ancient Yongding Tower Gate located at the southern part of Beijing's central Axis. During the event it was announced that each of the distinguished guests in the group would be given a special award to recognize their impressive individual online contributions and support of China and Chinese culture.
When Duggy was asked how he felt about getting this award, this is what he said: "I was completely taken by surprise! The last thing I expected was to get an award, especially at the launch of the Silk Road Rediscovery Tour because it was already a very special ocassion'. I think most of our group were caught out because no one really expected it, but it was really nice too!"
Before joining CEI (China Education International) in March, 2015, Duggy was an English programme host and producer at China's national radio network CRI, also known as China Radio International.
He worked at CRI for eight years, and during that time he hosted and produced an award winning radio show, and also became heavily involved with online activities to promote CRI and his daily entertainment programme called 'The Hot Pot Show' which was broadcast everyday in China, and to more than 16 countries around the world including Australia, New Zealand, the USA, The UK, Thailand, Nepal, Kenya and Liberia to name a few.
After Duggy retired from CRI, CEI chairman and founder Mr.Charles Sun approached him with the idea of joining his company to work with its International Business Dept. Mr Sun also asked Duggy to help create a number of new education projects aimed at Chinese students wishing to study abroad.

In October 2015, CEI launched its very successful CEI Study Abroad Seminar Tour which worked in conjuction with the China Youth Organisation and visited over 20 universities in northern and central China.
Over 2000 Chinese students attended the two-hour CEI Study Abroad seminars which were hosted by Duggy and his friend & colleague Colin Lee which focused on important Study Abroad topics including Cultural Differences, Speaking English, Making Friends Abroad and Qualifications Needed to Go Abroad. A key part of Duggy's seminar speech focused on the English language, and he promoted CRI's Education platform webpages and also the different programs and frequencies which offered interesting bi-lingual content.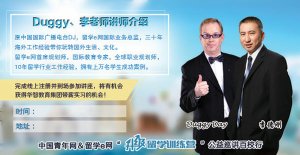 The CEI Study Abroad Seminar Tour was later deemed a major success, and it concluded in December of that year.
Many students that attended the CEI Seminar Tour really enjoyed the event, and a great number later tuned in to CRI's English and bi-lingual programs. China Education International also recieved a lot of positive feedback from students following the seminar tours conclusion.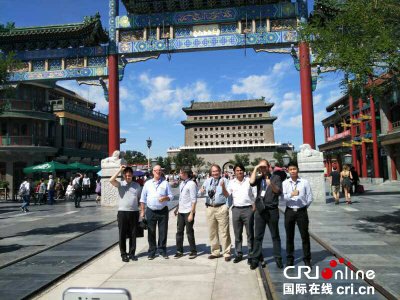 Duggy Day really felt very honored to be presented with the China-friendly Netizens Award 2017, and he also believes that the CEI team deserves to be part of that recognition too!
Source: http://www.ceiwow.com/