Mandarin language lessons introduced to schools in Scotland
2017-06-16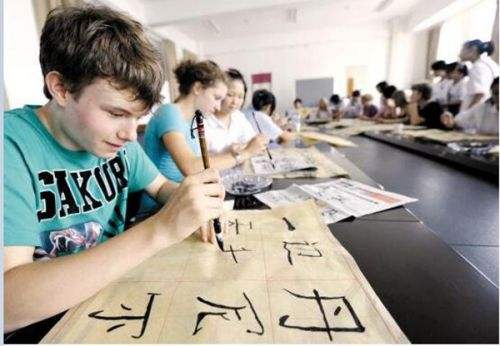 Mandarin language lessons to be introduced in Scottish schools

Recently-launched efforts to teach Mandarin in Scottish schools have been hailed for the interest they have created amongst children to learn more about Chinese culture, history and language.
In May, Cross Arthurlie Primary School in East Renfrewshire (South East of Glasgow) became the first primary school in Scotland to open a Confucius Classroom - an educational space in which to learn about Chinese culture and language.
Chinese Consul General Pan Xinchun attended the ceremony and unveiled a plaque to mark the occasion.
The Consul General reports that the event was also attended by Tian Li, Co-Director of Confucius Institute for Scotland's Schools (CISS), Lin Fan, Executive Director of CISS as well as parents, representatives from the Council, and around 300 staff and pupils.
The school also held a 'Mandarin Week' to help celebrate the launch.
Speaking to local newspaper the Barrhead News, Vivien Mitchell, the acting headteacher at Cross Arthurlie Primary, said:
''The launch marks the opening of Cross Arthurlie as a hub school for the teaching of Mandarin. Pupils across the school demonstrated their knowledge of Mandarin by singing, dancing and sharing information about the various activities carried out during Mandarin Week."
The newspaper described the acting headteacher as having 'heaped praise' upon the team behind the implementation, and it described the mandarin lessons as 'going down a treat.'
There are initial plans for 12 Confucius Classrooms at primary level across Scotland.
Source: http://chinaplus.cri.cn/news/world/10/20170607/5926.html