American Edwin Kim wins International Chopin Competition at ANU
2017-09-18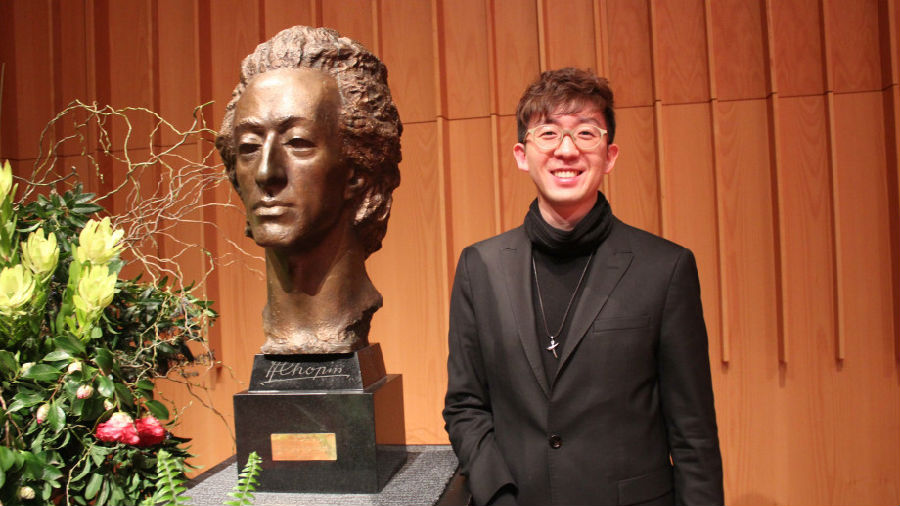 American pianist Edwin Kim wins International Chopin competition at ANU

Talented pianist Edwin (Sungpil) Kim from the United States has won the third Australian International Chopin Piano Competition, hosted by The Australian National University (ANU) in Canberra.
Kim won the $25,000 first prize from a field of 16 competitors from 11 countries who have spent the past week in rigorous competition to celebrate the works of Frederic Chopin.
A seven-member jury of Australian and International musicians, including the ANU School of Music's Professor Larry Sitsky AO and distinguished Polish pianist Ewa Pobłocka, judged the performers.
"All three finalists were extremely talented, and we had an exceptional standard. They were all world-standard performers," Professor Sitsky said.
Konstantin Khachikyan from Russia won the $10,000 second prize and Shaun Choo from singapore won the $5,000 third prize.

The week-long competition required contestants to compete in two rounds, performing 60-minutes of Chopin or Chopin-inspired pieces including his waltzes, Mazurkas, and studies, before making it to the semi-finals.
As host and major sponsor of the competition, ANU has partnered with The Friends of Chopin Australia and the Polish Embassy in Australia, with generous support from the Pratt Foundation.
More information including biographies of the competitors can be found here: https://www.aicpc.org.au/.

Source:
http://www.anu.edu.au/news/all-news/edwin-kim-from-us-wins-international-chopin-competition-at-anu